REMARKABLE BIKE SEAT WITH BUILT-IN SADDLE SUSPENSION 
Interested in our Revolutionary Bike Seat With Built-In Saddle Suspension? Well, great minds think alike, because our team is holding an exclusive 50% off on the Bike Seat With Built-In Saddle Suspension!
Choose from our popular sellers such as Bike Seat With Built-In Saddle Suspension -- all priced at just US $27.95!
This offer won't last long, so ADD TO CART now to save US $28.00!
And you can run with this super smart boy in the back seat of his bike. And you can also run to our Shop, and buy a Bike Seat right away, CLICK HERE.
MORE INFO ON
BIKE SEAT WITH BUILT-IN SADDLE SUSPENSION
Revolutionary Bike Seat By OuTheDoors Made For Performance

The Most Comfortable Bike Seat Ever

Patented Design to Maximize Comfort

Fits All Bicycle Seats

No Tools Required
Furthermore, don't forget that we will return the money if you're not satisfied with your purchase, so place an order right now!
PRODUCT QUESTIONS & ANSWERS
Are the manufacturing materials safe for the users?
It's our duty to meet the highest industry standards while manufacturing the Bike Seat With Built-In Saddle Suspension. Therefore, you can be absolutely sure of its convenience and safety in use.
Can I see more product variations?
You are welcome to choose from the variations shown on the product page, but make sure to double-check what type of Bike Seat With Built-In Saddle Suspension you're ordering before confirming it.
Will I have to pay any taxes on this product?
You will be able to see the final purchase cost together with the taxes (if applicable) on the checkout page. In other words, you can see if you have to pay extra before you confirm the order.
Seems really interesting. But I'm concerned whether this is affordable.
We have analyzed the market and cut down our expenses as much as possible. Therefore, we're positive you won't find a better price.
What did your previous buyers like the most about this product?
All the people who have bought our Revolutionary Bike Seat By OuTheDoors emphasize the high quality of the product and leave only positive feedback. Therefore, feel free to join them!
Can I share my opinion on the purchase?
Your opinion about our products is really important for us. That's why we'll be happy if you share it with other people.
ORDERING & STORE POLICIES
I want to buy more than one unit of this item. But will they arrive all together?
You have no reason to worry because all the packages will arrive at the same time.
Can I ask for a refund if the package with my Bike Seat With Built-In Saddle Suspension gets damaged or lost?
We are fully responsible for your package. Therefore, we will return the money in case it breaks or gets lost.
Will I receive my Bike Seat faster if I choose a particular method of payment?
Choose the payment method you like more because it will not influence the order delivery time.
How do I buy it?
Think of the number of items you want to buy and select their variations. ADD TO CART what you've chosen and follow the instructions on the checkout page to complete your order and pay for the purchase. Right after that, we'll receive these details and start making                                the package for you.
Do you have a right to sell this kind of product?
We have all the required licenses. In addition, this store is fully authorized to work with the licensed manufacturers who supply us with these and other products.
What are the points which make you different from your competitors?
We care about our customers and try our best to make them happy. As a result, we offer a wide variety of products and use a customer-friendly return policy.
RIDE IN COMFORT WITH BALANCED SUPPORT
Go longer and farther without needing to stop. Ordinary bike seats aren't ergonomically designed to support the sitz bones of the pelvis, meaning pressure builds over time, leading to soreness and discomfort. Our bike seat features a built-in saddle suspension for greater support and pressure distribution.
BIKE 'N FLOW
A spider-web design on this bike seat allows greater blood flow and better pressure distribution for your pelvis, helping eliminate that numbness that builds up over time as you ride. No more stopping to let your rear relax or shifting uncomfortably (and dangerously) as you bike. Just keep moving forward, like a flow.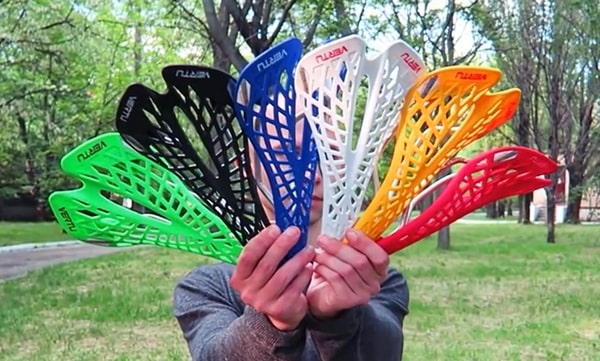 MADE FOR PERFORMANCE
Built from sturdy PVC, silicone, and steel, take your bike from rugged terrain to the vast jungles. No matter how you strap your bike to a vehicle, fold it up into a truck, or carry it along with you, our ultra-strong bike seat won't snap or break under pressure.
INSTALL IN 1, 2, 3
Our saddle can be installed onto any Seatpost. Just remove your existing bike seat, mount ours on, and adjust it to your comfort level.
SWEAT-PROOF MEETS SHOCK-PROOF
Stay cool and balanced as you bike - 69 ventilated holes on the seat surface provide superb airflow (so you won't break sweat down there) while hollow design and silicone layering provide superior shock absorption for a smoother ride. Whether you have a bumpy ride or hit an unexpected break in the road, this bike seat will keep your handling smooth and undeterred.
ONE SEAT FITS ALL
Suitable for mountain bikes, road bikes, folding bikes, MTBs, BMXs, and more. You can also replace your workout bike's seat with this bicycle saddle for greater comfort during your cardio sessions.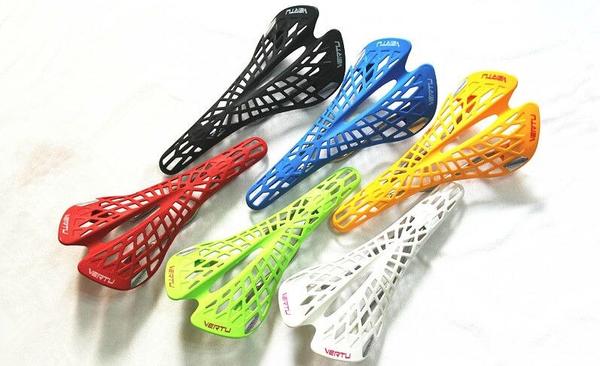 PRODUCT DETAILS
Material: PVC, silicone, steel
Size: 28 cm x 13.5 cm / 11″ x 5.3″
Seat Weight Capacity: up to 80 kg / 180 lb
Package Includes:



1 x Bike Seat with Built-In Saddle Suspension
One Life, One Opportunity.